YSBRAND D. VAN DER WERF, Ph.D. is Full Professor of Functional Neuroanatomy, and Department head of the Dept. Anatomy and Neurosciences at the Amsterdam UMC, The Netherlands. He obtained his MSc in both Medical Biology and Clinical Psychology at the University of Groningen, The Netherlands.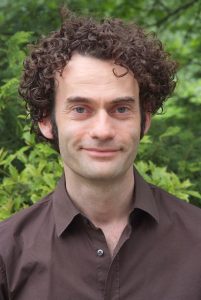 He obtained his PhD from the Graduate School for Neurosciences in Amsterdam and has worked at McGill University in Montreal, Canada and the Netherlands Institute for Neurosciences. He currently supervises a team of postdocs, PhD students and research assistants at Amsterdam UMC, The Netherlands. He was elected into 'The Young Academy, a platform for young scientists in the Royal Netherlands Academy of Arts and Sciences. He serves as President of the Netherlands Organization for Sleep-Wake Research (NSWO) and of the Assembly of National Sleep Societies (ANSS-ESRS) representing ~8000 sleep professionals in the wider European region, and is the author of various handbooks and popular science books. He is a frequent speaker for lay and scientific audiences and at international scientific meetings.
His work is primarily concerned with understanding cognitive functions of the brain, using a wide array of techniques: neuroimaging (structural and functional MRI, PET, EEG, MEG), neuropsychology and experimental therapeutic interventions (transcranial magnetic stimulation, light therapy, sleep therapy). He is the PI of an international multicenter imaging study on Parkinson's disease (ENIGMA-PD), leads an international research line on neuroimaging in hypersomnia and investigates disordered sleep in neurological and psychiatric disorders.
Link : https://us06web.zoom.us/j/89562625065?pwd=djlDcWtwWSt2SjZsUzdXUkpZaWt5QT09