À l'occasion de cette célébration, une série spéciale de conférences aura lieu à partir de la mi-avril (le mercredi ou le jeudi). Des invités de marque, directeurs et directrices de centre de recherche, de réseaux ou encore de consortiums viendront échanger autour de l'expertise de leurs institutions, et de l'orientation de leurs recherches sur la thématique du vieillissement et autres sujets connexes.
Conférencier : Alex Mihailidis, Ph.D, P.Eng., FCAHS.
Vice-président associé – Partenariats internationaux et professeur à l'Université de Toronto et Directeur scientifique du Réseau de centres d'excellence AGE-WELL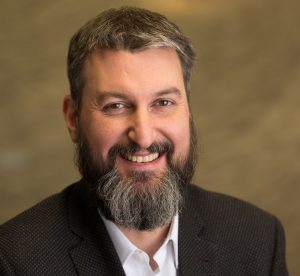 Professor Mihailidis is the Associate Vice-President for International Partnerships at the University of Toronto, and the Scientific Director of the AGE-WELL Network of Centres of Excellence, which focuses on the development of new technologies and services for older adults. He is a Professor in the Department of Occupational Science and Occupational Therapy (U of T) and in Biomedical Engineering (U of T), with a cross appointment in the Department of Computer Science (U of T).
Professor Mihailidis has been conducting research in the field of technology to support older adults for the past 17 years, having published over 200 journal papers, conference papers, and abstracts in this field. Dr. Mihailidis is also very active in the rehabilitation engineering profession, currently as the Past-President for RESNA (Rehabilitation Engineering and Assistive Technology Society of North America). He was also named a Fellow of RESNA in 2014, which is one of the highest honours within this field of research and practice, and a Fellow in the Canadian Academy of Health Science (CAHS) in 2021 for his contributions to the health and well-being of older Canadians.
Professor Mihailidis received a B.A.Sc. in Mechanical Engineering from University of Toronto in 1996, a M.A.Sc. in Biomedical Engineering in 1998 from the University of Toronto, and a PhD in Bioengineering (Rehabilitation Engineering) in 2002 from the University of Strathclyde (Glasgow, Scotland).
© Photo by Peter Power, during the TRI-UHN Research Day and re-branding to KITE in Toronto, Ontario on Wednesday, January 30, 2019.
Lien Zoom : https://us06web.zoom.us/j/84493425948